Maggie Bolton
A little update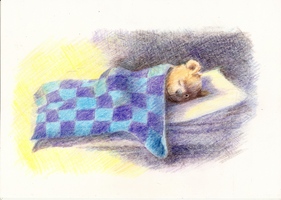 Oh dear, I'm rubbish at updating this: must try harder! Anyway, things have moved on a bit. I have illustrated another book for Greta Yorke, Tartan Witch (more of this later), and another one of my own stories, Bedtime Baby Bear. This is about a little bear who uses every trick in the book to avoid going to bed.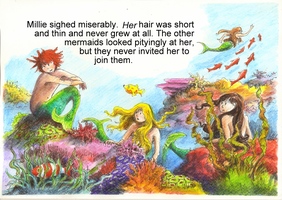 I've also been doing work for other authors. At the altogether wonderful Swanwick Writers' Summer School — an essential annual event for me and countless other writers — I met Margaret Pazdzierski. She had written a delightful story about a mermaid with tonsorial problems! I had a lovely time creating a colourful, under-sea world for Millie's Amazing New Hair. This is available via this website, from the author herself and, of course, from the Swanwick bookshop. As a Rainbow Guide Leader, I for one will be including this in our activities as our unit works towards the new Mermaid Mayhem badge recently introduced by Girlguiding Scotland.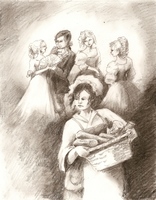 A completely different style of illustration was required for Tracy Harvey's tribute poem The Missus, about Jean Armour, the often overlooked wife of Robert Burns. The poem is written in the Scots language and the monochrome illustrations reflect the poem's more serious mood. This is to be produced as a book later, but first, extracts will appear in Lallans magazine produced by the Scots Language Society.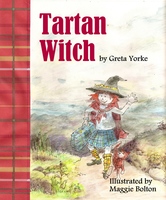 While on the subject of the Scots language, that is the theme of Greta's Tartan Witch. When Tartan Witch comes to visit, the other witches can't tell a word she says, so they cast a spell to translate the weird Scots words. Lots of scope for funny illustrations here but some challenges too. This was actually picked up by Glen Moyer who lives in the States and runs the website Under The Tartan Sky Oh, the marvels of modern technology! Greta and I did a podcast on this website — and this from two people who, a short while ago, wouldn't have known a podcast if it jumped out and said 'Boo'! This and lots of other interesting things about Scotland are to be found on this website. Click on Podcast Episodes if you want to hear about the back story to Tartan Witch.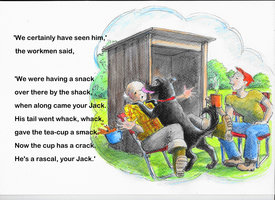 What am I up to now? Well, I'm half-way through illustrating a story that won first prize at The Scottish Association of Writers Conference a few years ago but has languished in a drawer ever since. Come Back Jack is about Jennifer's search for her naughty dog.
That's it for now.
Cheers!
A glimpse into some of the picture books I have been illustrating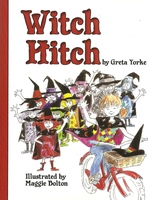 Greta Yorke started me off. She was keen to publish one of her childrens stories and wanted me to illustrate it. 'Whoa, steady on!' I said, 'I paint pictures, but illustration is a whole different thing.' However, she's very persuasive (and persistent) and with a mix of encouragement, enthusiasm, 'eleventh hour changes' and many a virtual boot up the behind, we achieved Witch Hitch, the story of nine hapless witches with organisational problems and Rosie, who helps them out.

Encouraged by the success of Witch Hitch, Greta had another idea up her sleeve — mind you, so did I. I quite fancied turning one of my own stories into a picture book. Net result — I'm working on two at the same time. (That's 24 story illustrations per book plus end papers and covers. It takes time.)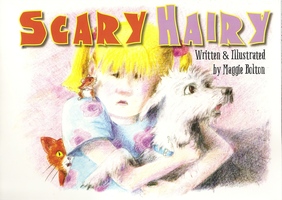 Anyway, next off the blocks was my own story Scary Hairy. Didn't you, as a child, ever imagine something nasty lurking under the bed or in the big, dark cupboard? The little girl in this story certainly does, especially when, one by one her pets come flying out in a panic. Whatever is it? It's fun getting children to guess. Of course, it turns out to be not so scary after all.
With The Woo in the Wild Woods Greta was back on the magic theme - a small wizard this time. His only problem is finding a familiar, as he is allergic to furry animals. Off to the Wild Woods to ask help from the mysterious Woo. Greta's only stipulations here were that the main character should look like her grandson and that it should have an autumnal theme. No problem Greta! I particularly enjoyed doing this one!
I'd just like to mention here Brian Craig of TALL: art design photography, who has been the means of getting our creative output into printable form. Many thanks Brian — you're a star!
Other books I've contributed to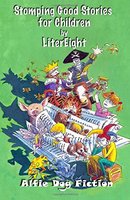 Stomping Good Stories for Children , by LiterEight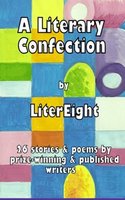 A Literary Confection , by LiterEight
---
Updated on 2 May 2017